Project Background
The On-Site Test Lab is a simple, browser-based click testing tool. The tool was born out of a desire to put our mock ups through some click testing, and target them to our specific users. At the time, the click testing tools available weren't able to accommodate all of our needs.
Project Involvement
I was the sole designer and engineer for the project. I completed it as a side project in the downtime I had while working at On-Site. I wrote it specifically for sending click tests to our leasing agent users when logged into our website.
Test Lab Features
Allows you to set custom instructions, tasks, and closing text for each test.
Ability to set up a series of images that users will click on as they progress through the test. The click position and timing will be recorded.
At the conclusion of the test, follow-up questions may be posed to the user.
On the backend, all of the clicks are plotted over top of the images from the test.
User meta data is also recorded, allowing you to filter results by client, role, and specific user.
You may specify areas of the images that are "correct" to show clicks within that area as green (and the rest will display as red).
Summary data showing the success rate and average time to completion is calculated for each step.
Screenshots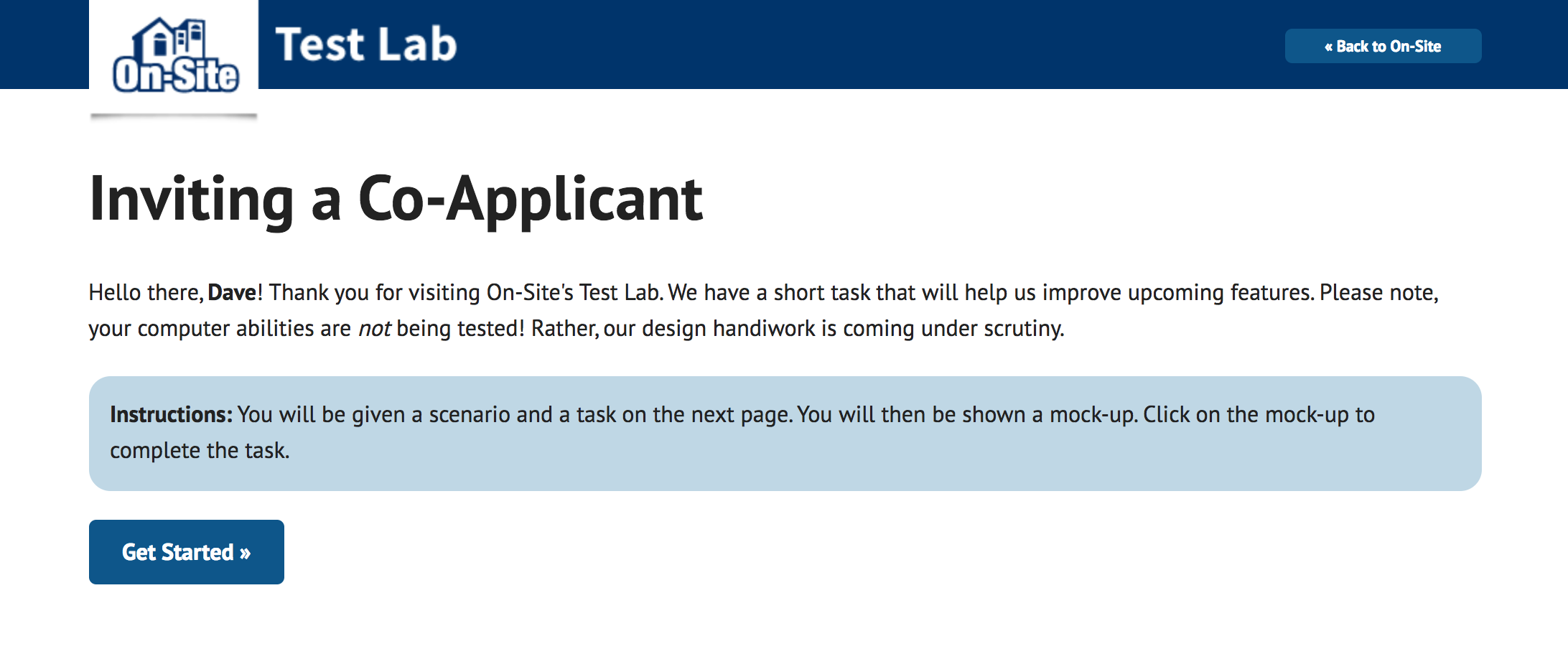 The instructional page shown to users when they landed on the Test Lab site.

Before being shown the mock ups, users are instructed to read the task at hand carefully.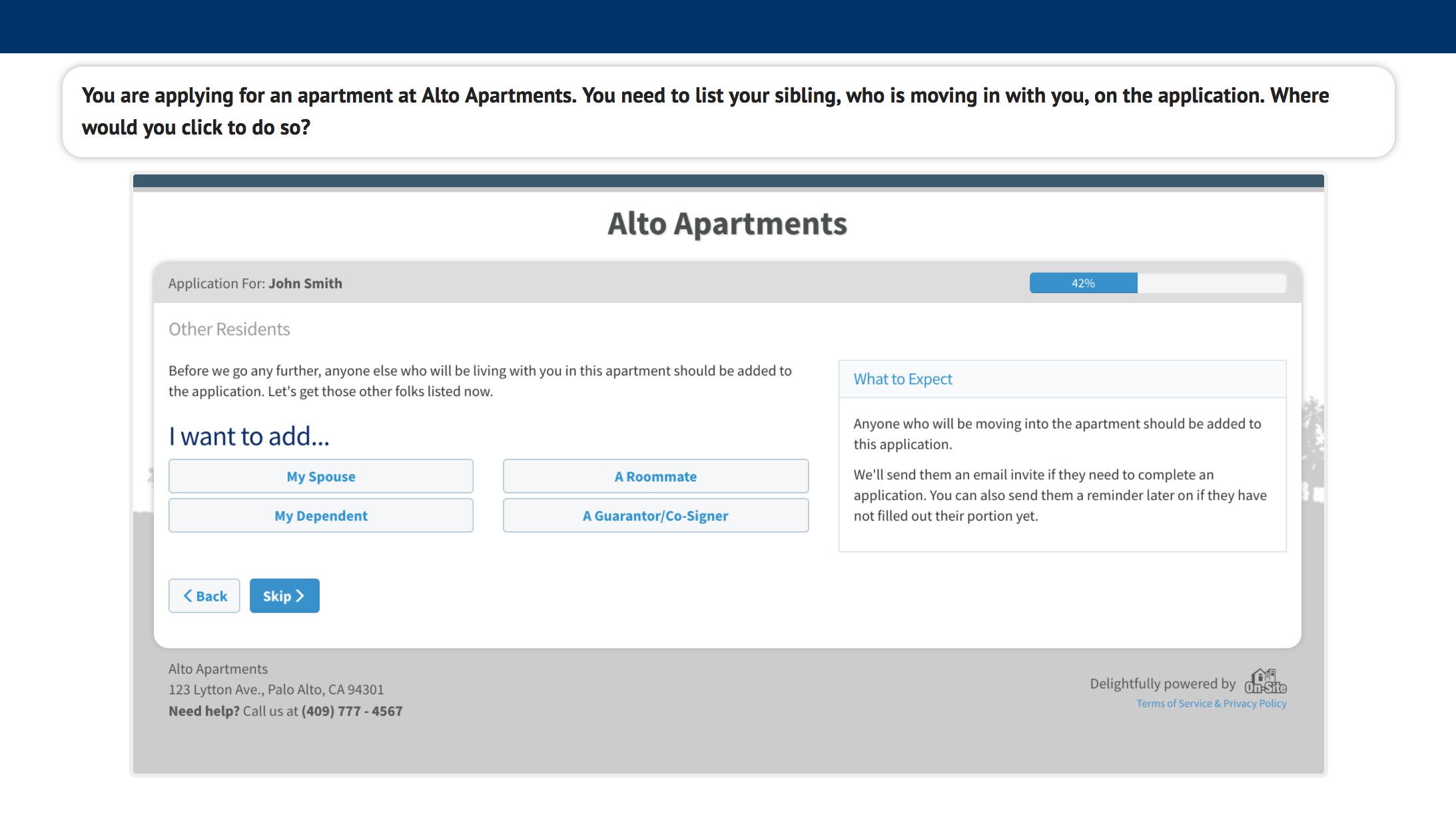 As the test begins, the task remains and the first step appears. If there are multiple steps, they would appear after each click.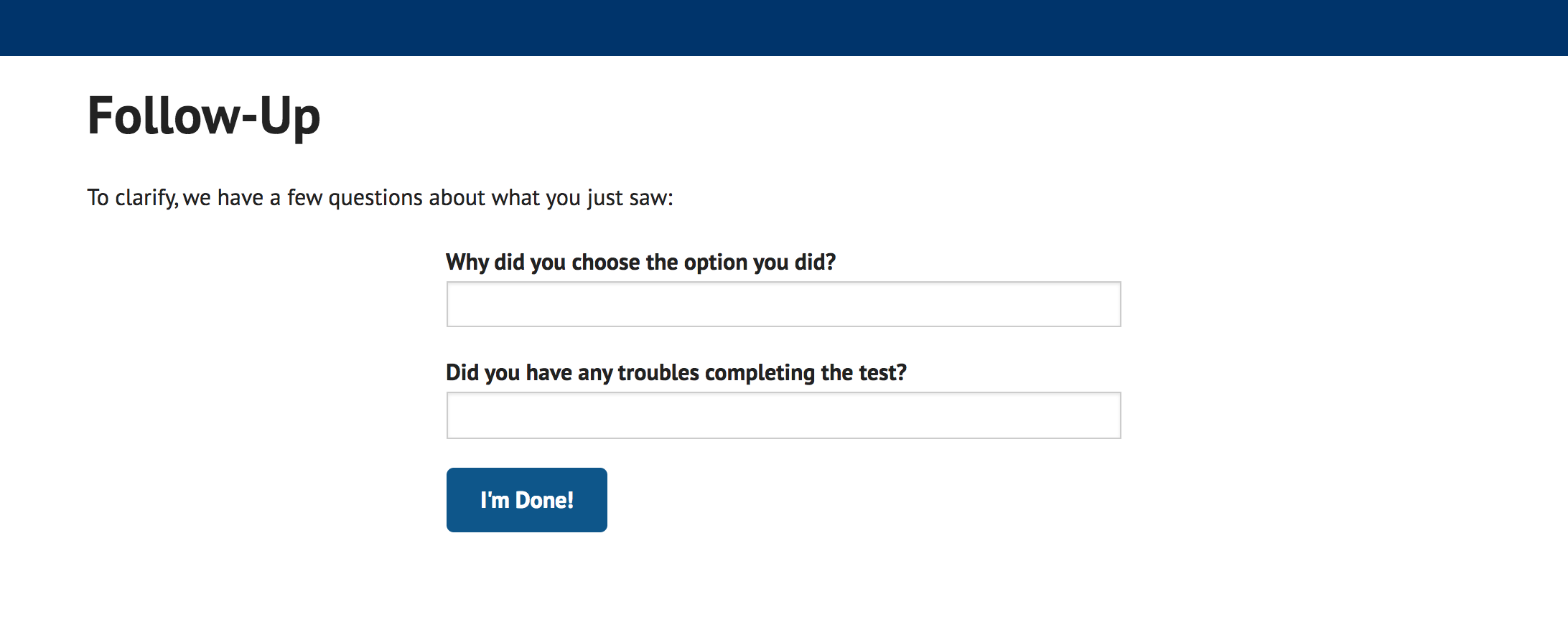 When the test concludes, the user is shown some follow-up questions (if there were any specified for the test).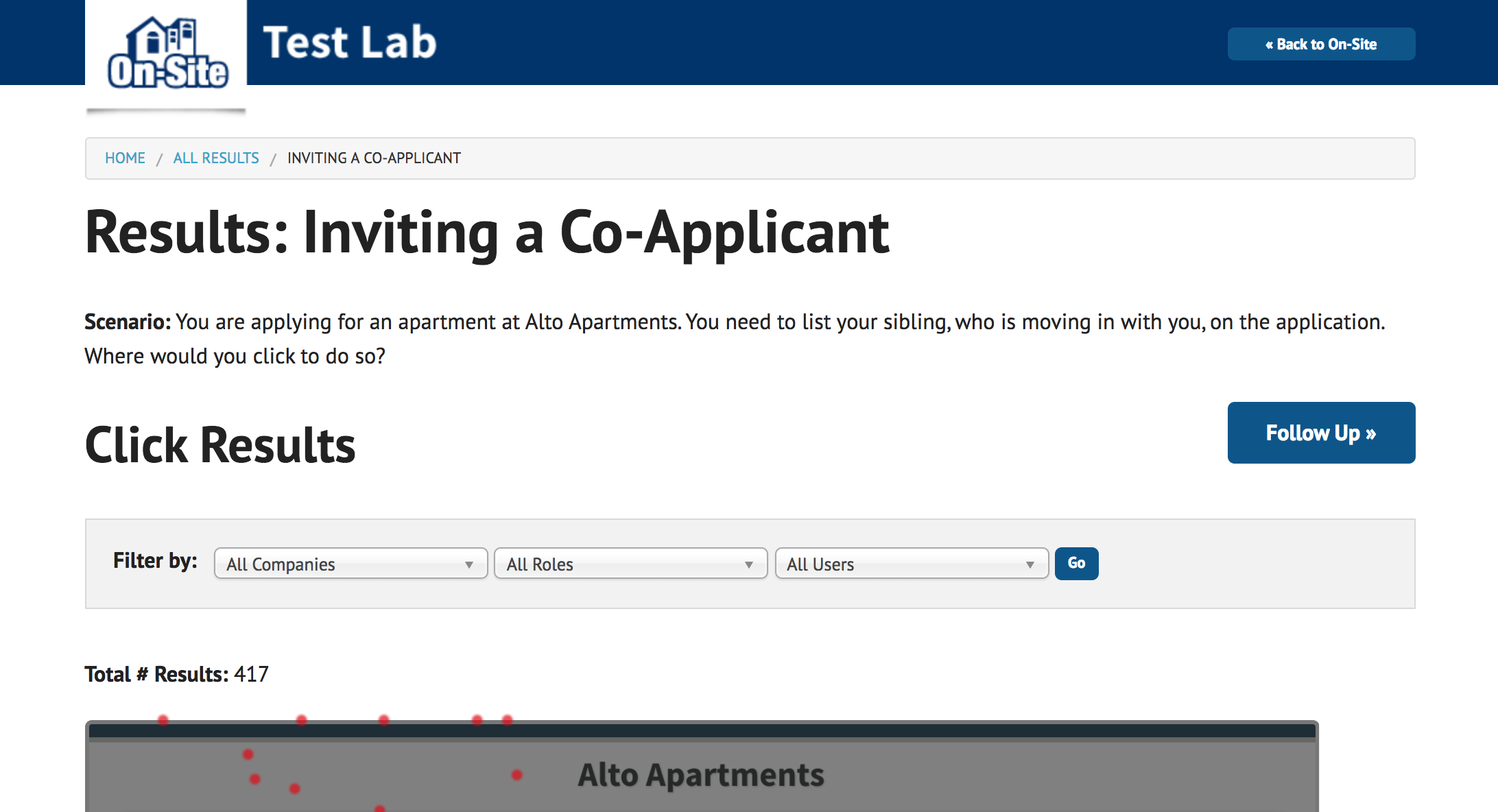 The backend, with a view of the results and filtering options.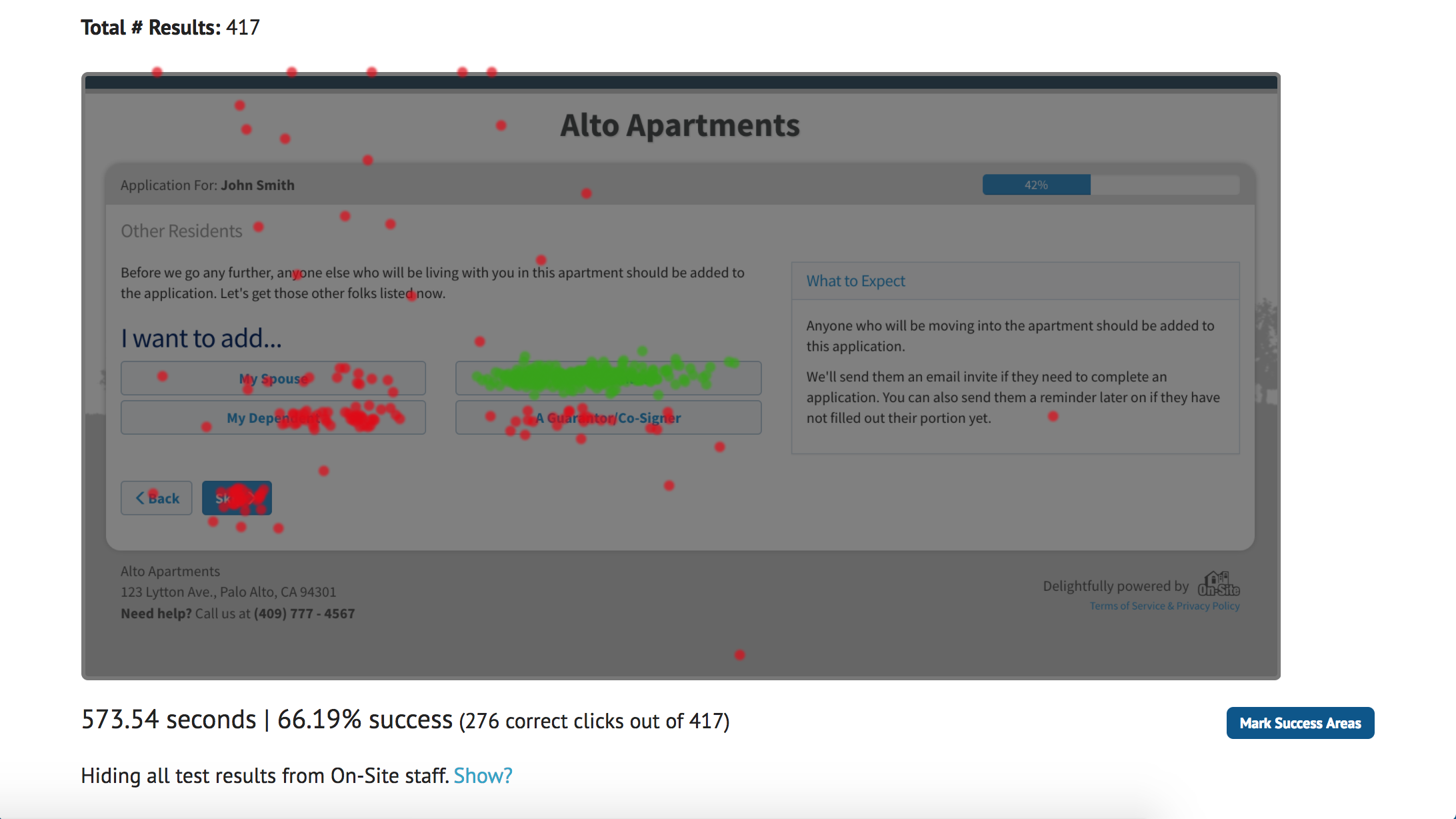 The backend, with a view of a specific step, its clicks, and its summary data.