Project Background
On-Site mainly services large property management groups that oversee anywhere from hundreds to thousands of rental units. However, for many years On-Site had a "self-service" product that allowed a landlord to sign up for On-Site and begin processing applications. This revenue stream was mainly fed by users who found us via Google ads that our marketing team managed.
With On-Site's self-service platform, a landlord could:
Sign up for On-Site without needing to talk to anyone on our team. (Traditionally, a salesperson would always be involved for a conventional client.)
Share an online application link with an applicant, who could fill out all of their details online.
Run a background check on their applicants.
Decide whether to approve or reject the applicant based on their background check's criteria.
Generate a lease document with the applicant's information pre-filled for offline signing.
In the fall of 2016, the marketing team wanted to attempt to expand the product's reach by rebranding it, redesigning the registration workflow, and creating a new dedicated landing site. The project was driven and managed by our marketing team.
Project Goals
There were a few goals for the project:
Rebrand the product. Create a product name, separate from "On-Site" that we could refer to it as. (RentalExpress ended up being the new name.)
Expand and enhance the product features, by: upgrading the online application to our latest and greatest; upgrading the lease document to a fresher, certified document template; add in the ability to collect digital signatures.
Redesign the registration workflow. The prior one was dated and looked unpolished.
Create a new marketing/landing website, which would allow us to describe the feature set in more depth. Previously, the landing page was a single page and did not list all the great features.
Project Involvement
I was involved in various ways during this project, working closely with marketing to help them meet their goals:
Led a series of user interviews to learn more about our target user group. (In this case, landlords who only rent out 1 or 2 units. This market is huge, accounting for almost half the US rental market.)
Provided programming support to implement the registration flow designs that our marketing team provided. (Engineering resources were tight, so it was easier for me to just code it up.)
Assisted my design colleague with navigating Wordpress to set up the new marketing/landing website.
Hooked up Datadog to measure some key metrics for the product. (Such as number of sign ups, revenue generated, etc.)
Designed new email templates that were used in the registration process. (A welcome email, and a re-engagement email.)
Worked with product to get engineering time to help deploy the updated product features (new application, new documents, new electronic signature workflow).
Screenshots
Below are some screenshots of the finished product: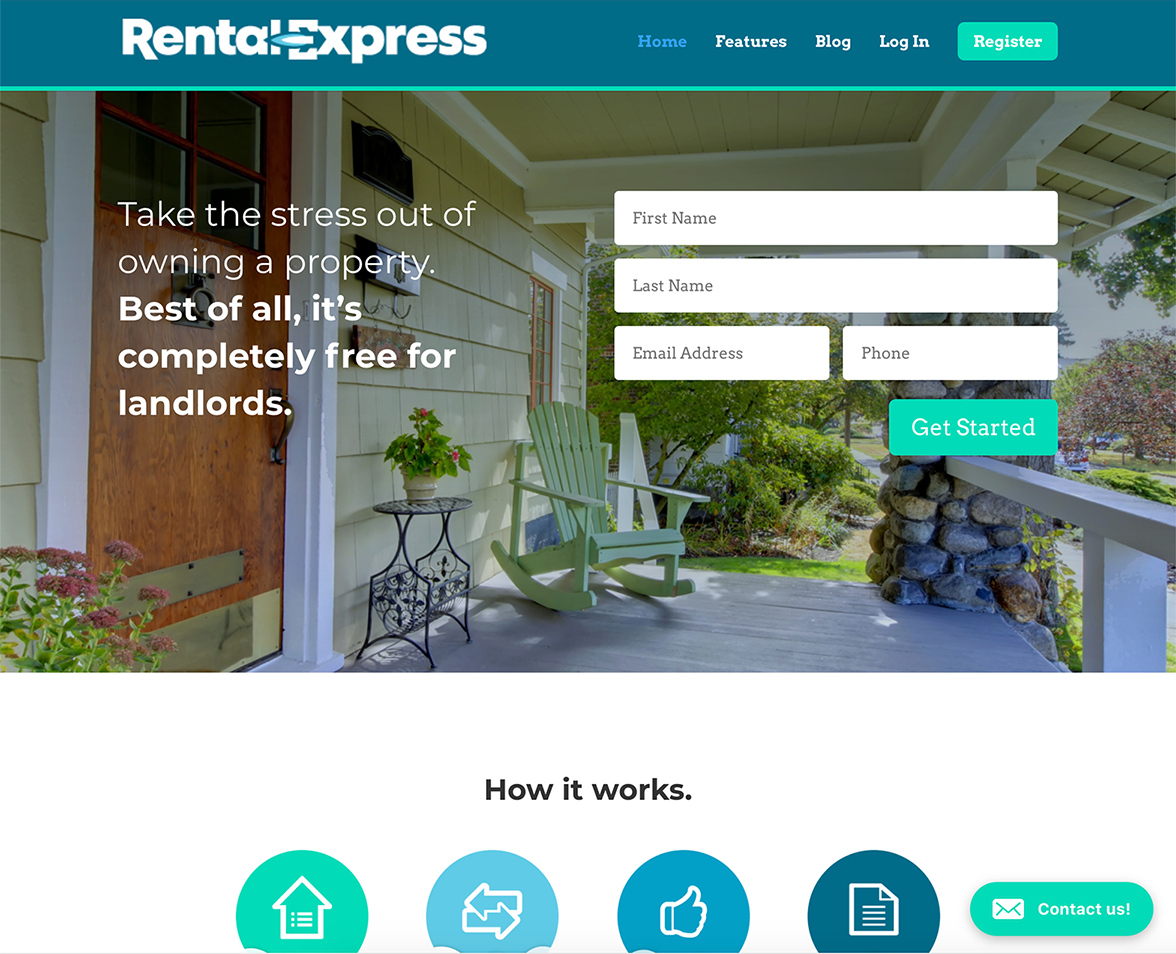 The new landing/marketing website. This is the new site that our Adwords users would land on.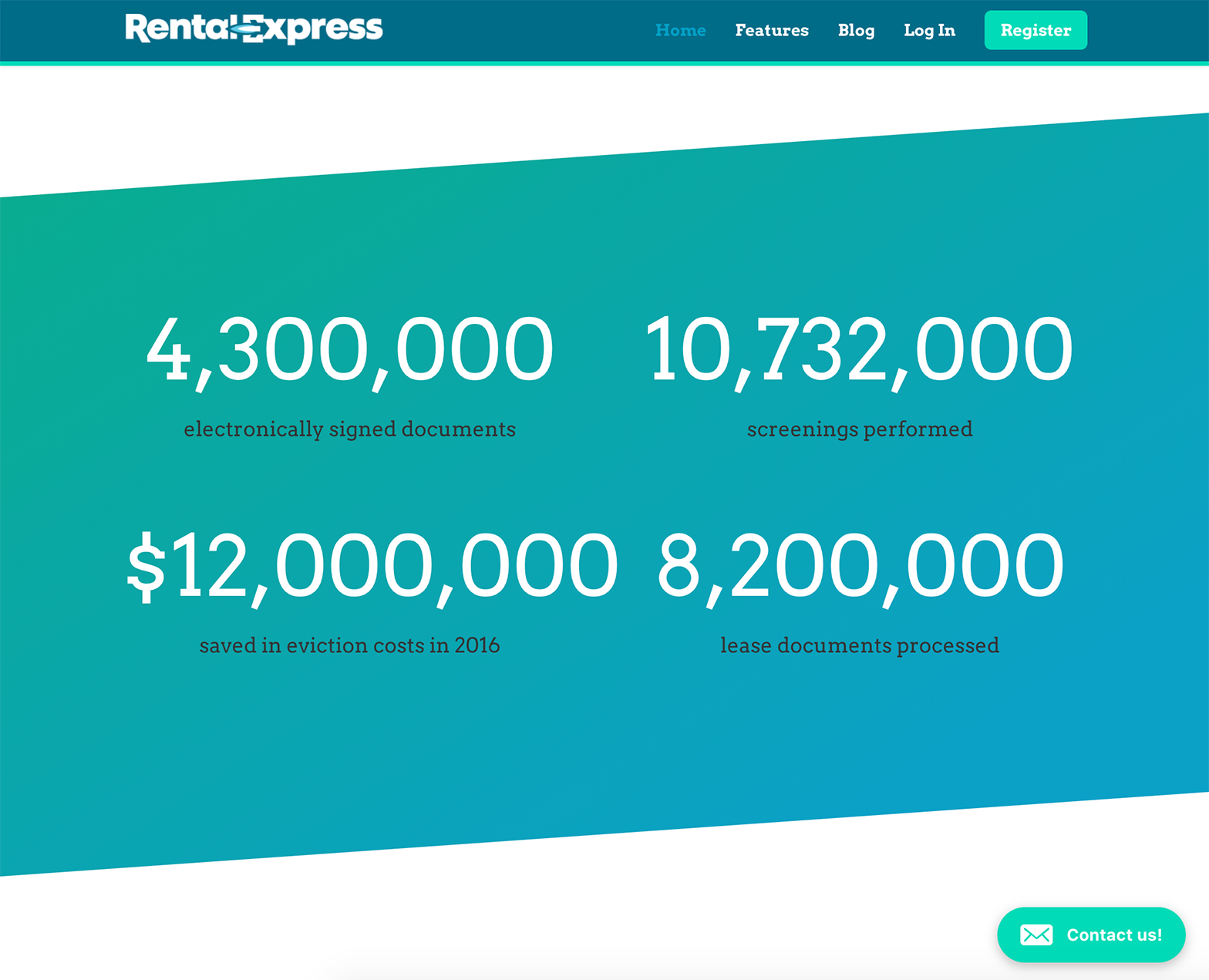 Some stats displayed on the landing/marketing site. This site was built in Wordpress, which I assisted in implementing.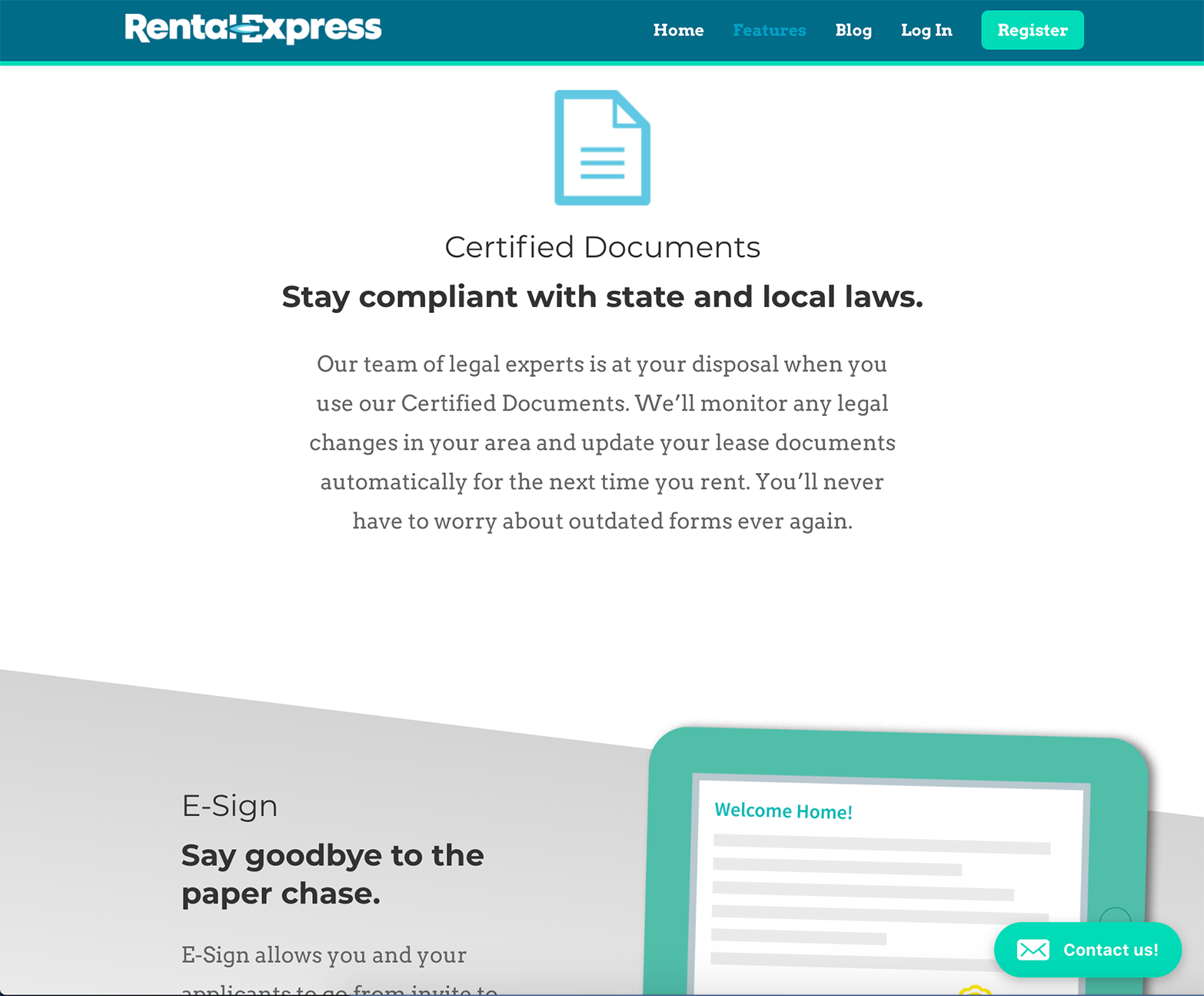 A part of the features page, describing the new feature set.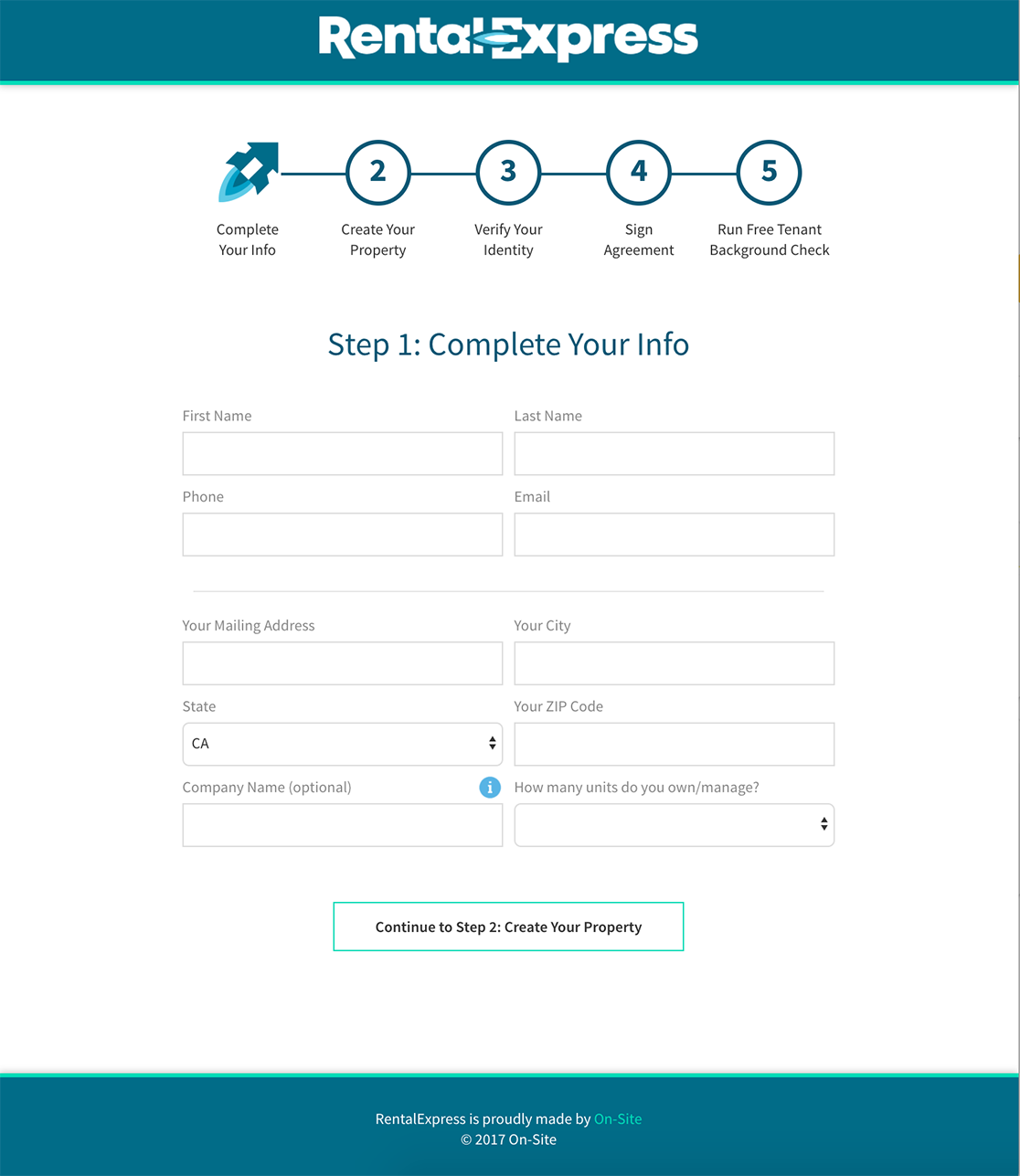 The first page of the registration workflow. I was responsible for implementing this design, which marketing provided.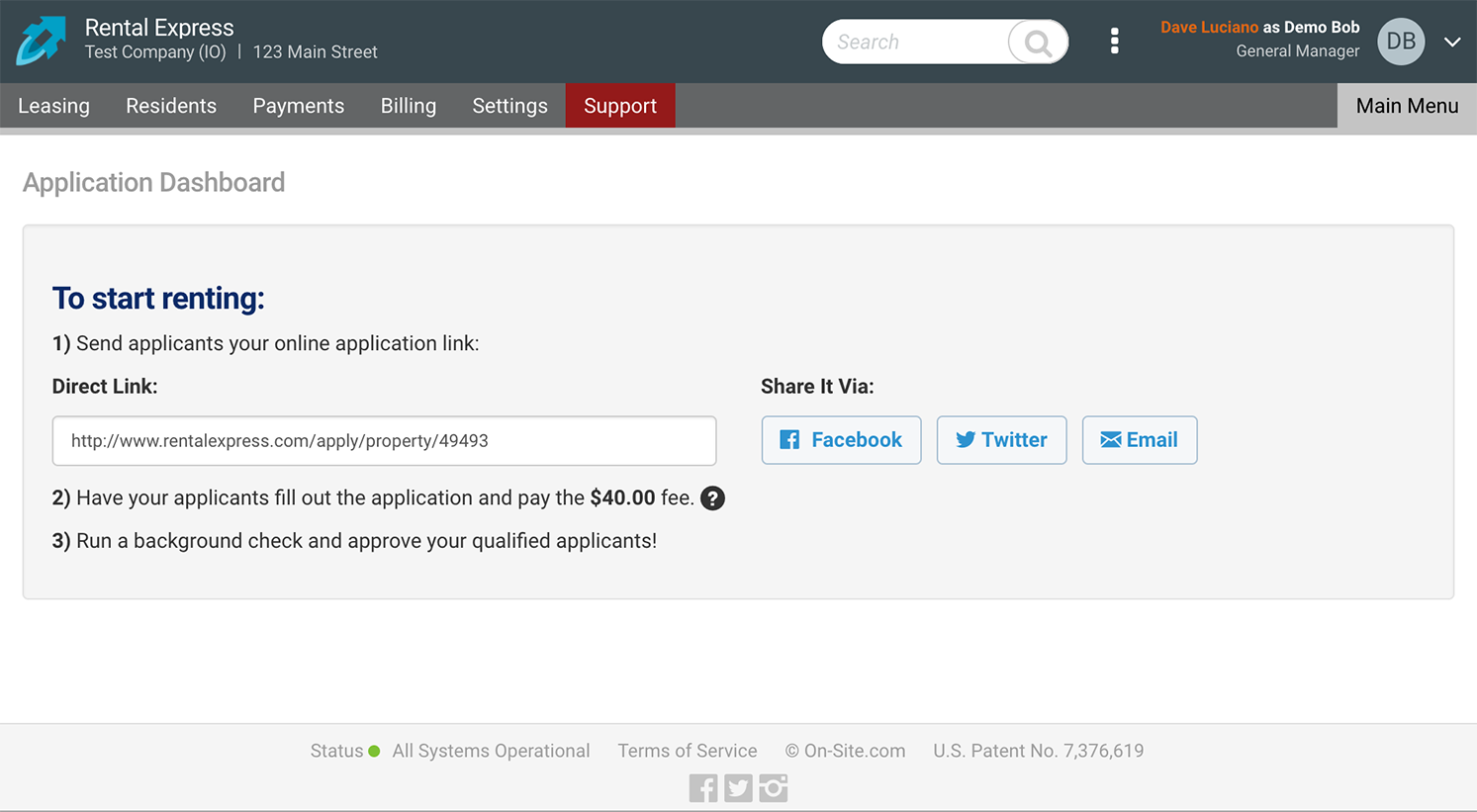 The initial state of the user's dashboard—before they have any applicants.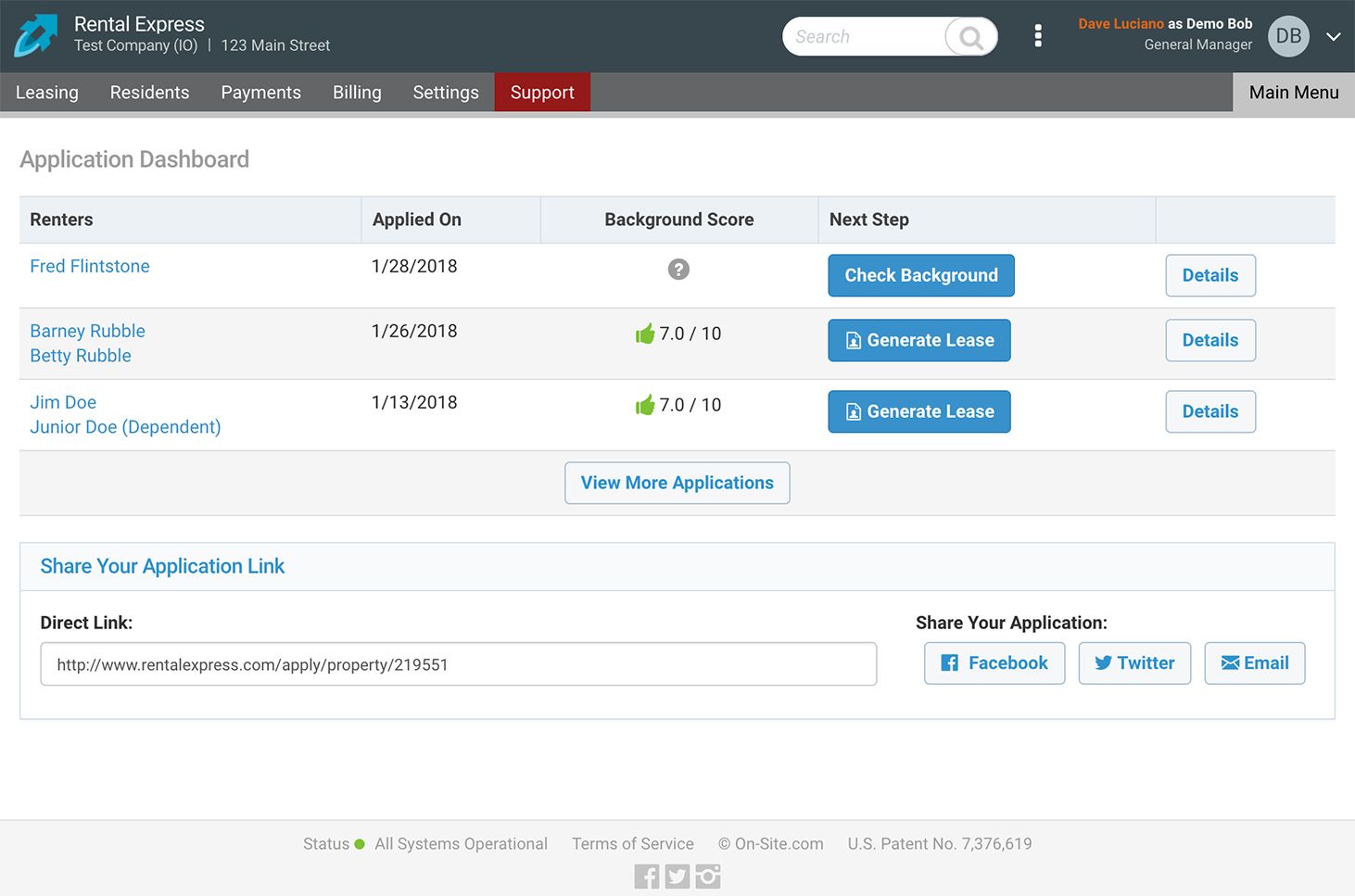 Once applications are received, the dashboard becomes more task oriented.